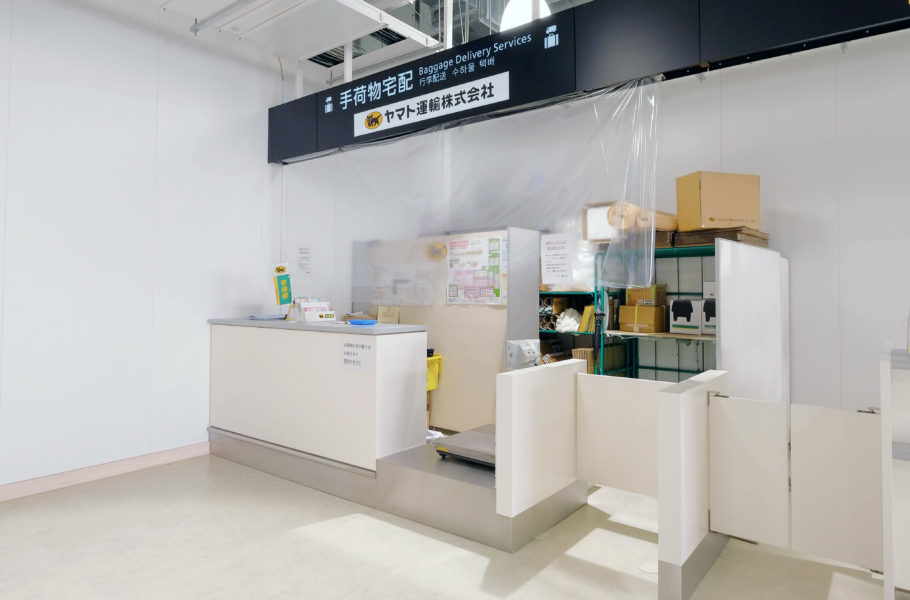 Luggage cannot be picked up at this counter. Only shipping will be handled.
In addition, since the cat pit is not installed, the slip will be handwritten.
Members can pay. Please note.
Business hours
10:00~18:30
Contact information
Yamato Transport Service Center
Phone number
0120-01-9625 (from landline only)
0570-200-000 (only from mobile phones)
Electronic money handling
Domestic Passenger Terminal Building
MENU
ASO KUMAMOTO AIRPORT
〒861-2204
1802-2 Oyatsu, Oaza, Mashiki-machi, Kamimashiki-gun, Kumamoto-ken, Japan
Tel:096-232-2311
Copyright© Kyushu Kumamoto International Airport Co.,
Ltd. All Rights Reserved.