In addition to our specialty coffee, we also offer light meals such as sandwiches and pasta. Please enjoy a relaxing time before departure.
Recommended

-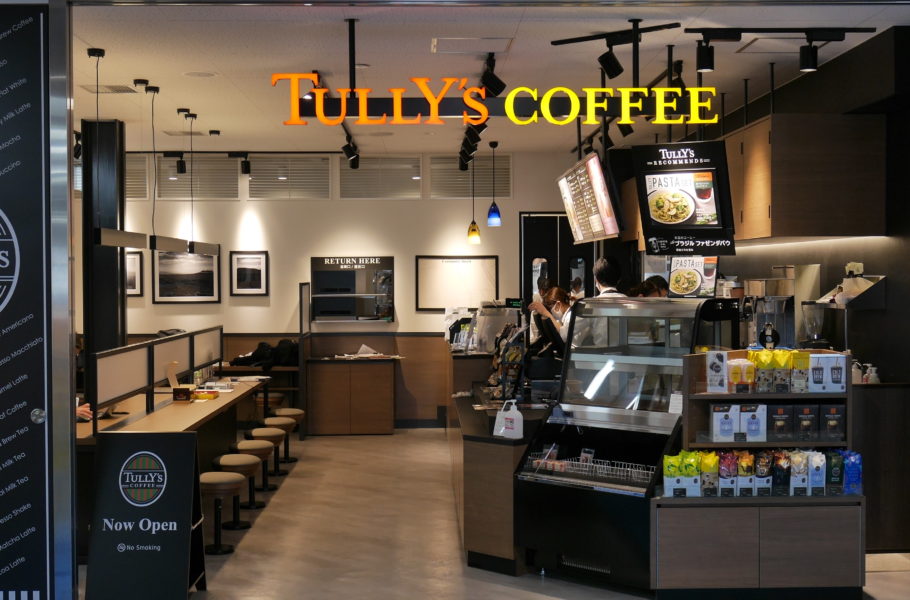 Business hours
6:30〜Until the last flight departure time
location
Domestic Passenger Terminal Building 1F
Phone number
096-234-8161
Handling products
Today's coffee / latte / espresso and other drinks
Light meals such as pasta / sandwich and sweets menu
Homepage
https://www.tullys.co.jp/
Domestic Passenger Terminal Building
MENU
ASO KUMAMOTO AIRPORT
〒861-2204
1802-2 Oyatsu, Oaza, Mashiki-machi, Kamimashiki-gun, Kumamoto-ken, Japan
Tel:096-232-2311
Copyright© Kyushu Kumamoto International Airport Co.,
Ltd. All Rights Reserved.