We offer light meals, canned beer and local souvenirs. You can also earn ANA miles when you shop at our store. Please use it.
Recommended

Fuuga maki, red beef hamburger, Sumoa Kyushu limited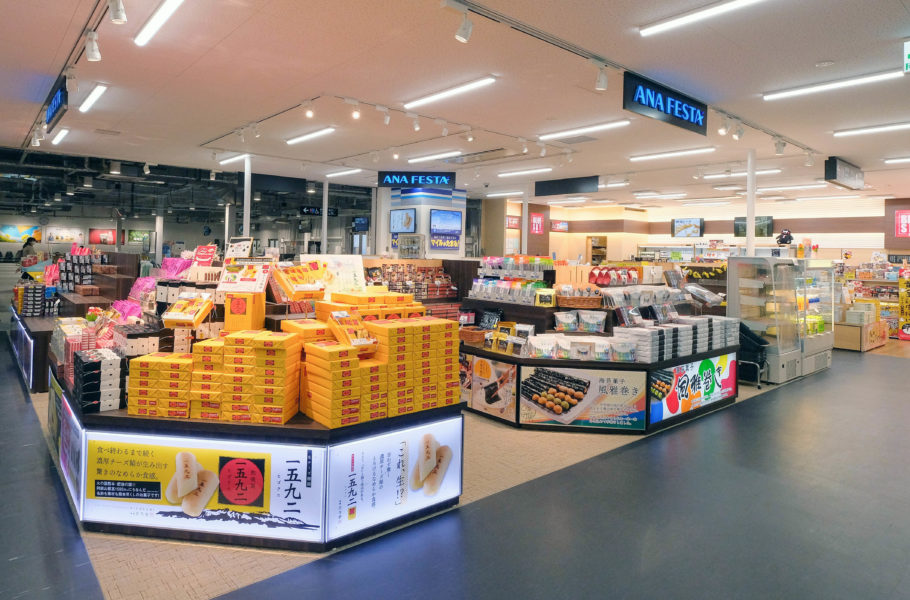 Business hours
6:30〜Until the last flight departure time
location
Domestic Passenger Terminal Building 1st floor
Phone number
096-232-2214
Handling products
Confectionery ... Homareno jindaiko, brown sugar donut stick, car shrimp rice cracker, Ikinari dumpling
Special product ... Kokutei ramen, Taipien, mustard lotus root, horse sashimi, mustard lotus root chips, etc.
Others ... Canned beer, sandwiches, etc.
Credit card
VISA、JCB、AMEX、DinersClub、UC、三菱UFJニコス、銀聯
Electronic money handling
Homepage
https://www.anafesta.com/
Domestic Passenger Terminal Building
MENU
ASO KUMAMOTO AIRPORT
〒861-2204
1802-2 Oyatsu, Oaza, Mashiki-machi, Kamimashiki-gun, Kumamoto-ken, Japan
Tel:096-232-2311
Copyright© Kyushu Kumamoto International Airport Co.,
Ltd. All Rights Reserved.